LA CREMERIA Summer Berries Yogurt Ice Cream (1 Pint, 750ml )
12393002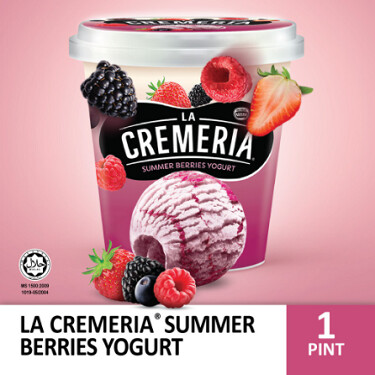 Take Home
Order by Pint (LA CREMERIA Summer Berries Yogurt Ice Cream 750ml )
Delivery takes 2 - 5 working days depending on your location.
(Rushed / express delivery is currently not available)
Your order will be delivered by our designated Nestle cold truck to ensure the freshness and quality of products.
Self-Pickup is available in Mak Mandin, Butterworth, please see delivery and pickup information.
Payment by secured online payment (Bank Transfer & E-Wallets).
No order cancellation, exchange, return or refund is allowed once order is placed and paid.